Fire Queen was contacted by Treetops Nursing Home as their existing obsolete Fire Alarm System was not working. A Replacement Fire Alarm System was needed, and a temporary solution was required to maintain fire protection whilst the failed Fire Panel was replaced.
The fire safety protection of a Fire Alarm system is essential, especially at a nursing home with vulnerable residents. The existing conventional Fire System went down leaving the care home with no detection throughout. We immediately installed 30 stand-alone detectors throughout the site.  The stand-alone detection were battery powered detectors, these were installed as an immediate temporary measure to make sure they at least had some detection installed throughout key areas and escape routes. Then the Fire Queen team got to work on finding an improvised solution for replacing the existing obsolete system straight away.
Fire Queens Operations Manager explained the challenge. " As the existing Fire Alarm System was not working we needed to provide a quick improvised solution for the obsolete system. We needed to make sure that our customers were not without a functional Fire System for too long, so some creative thinking was required!
Due to supply issues and lead times we were left with very few options…… Parts for the obsolete system have to be built to order and take several weeks to produce. We could install a different panel but couldn't really install all the required equipment for this system next to the new Fire Panel, as this would look very unsightly."
The Fire Queen team came up with the idea of mounting the required equipment on boards which were then mounted in the ceiling space on cable trays. With the creative thinking of the Fire Queens expert team, the solution was designed, put together in-house, and then installed on site.
The Fire Panel and required equipment is now installed and is fully functional without compromising the decoration.
The replacement Fire Alarm System installed at Treetops Nursing Home shows how the Fire Queen team's expertise and creative thinking provided a quick improvised solution for an obsolete system.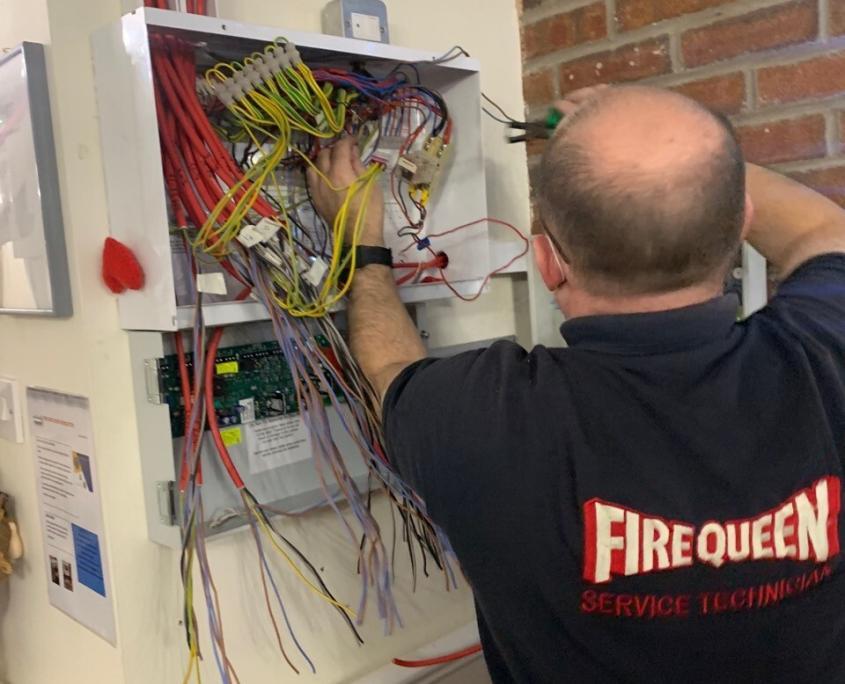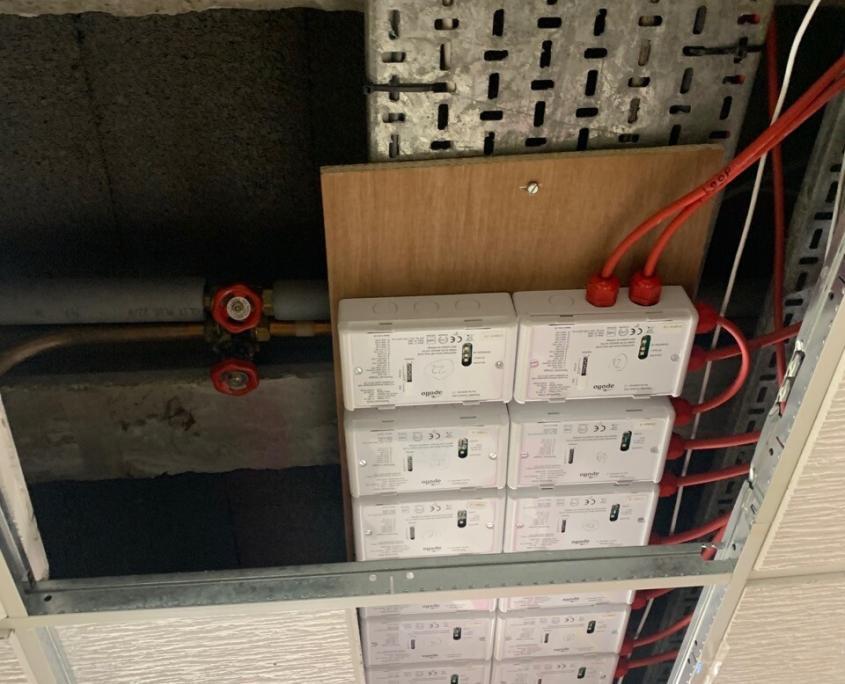 https://www.firequeen.co.uk/wp-content/uploads/2022/01/Fire-Alarm-System-replacing-failed-unit.jpg
1280
960
FireQueen Fire Extinguisher Servicing, Fire Alarm Servicing
https://www.firequeen.co.uk/wp-content/uploads/2022/09/firequeen-Fire-Extinguisher-Service-and-Maintenance-logo_large.jpg
FireQueen Fire Extinguisher Servicing, Fire Alarm Servicing
2022-01-20 11:06:01
2022-01-20 15:43:02
Replacement Fire Alarm System Installed at Nursing Home