EMS SmartCell Wireless Fire Detection System
A Brilliant Fire System for Quick Installation on a Budget
Worktop Express Birmingham required a fully compliant Fire System installing in limited time and on a budget. Following a site Survey to ascertain requirements and provide a quotation, we attended site yesterday and completed the EMS SmartCell Wireless Fire Detection System full installation and Commissioning in one day.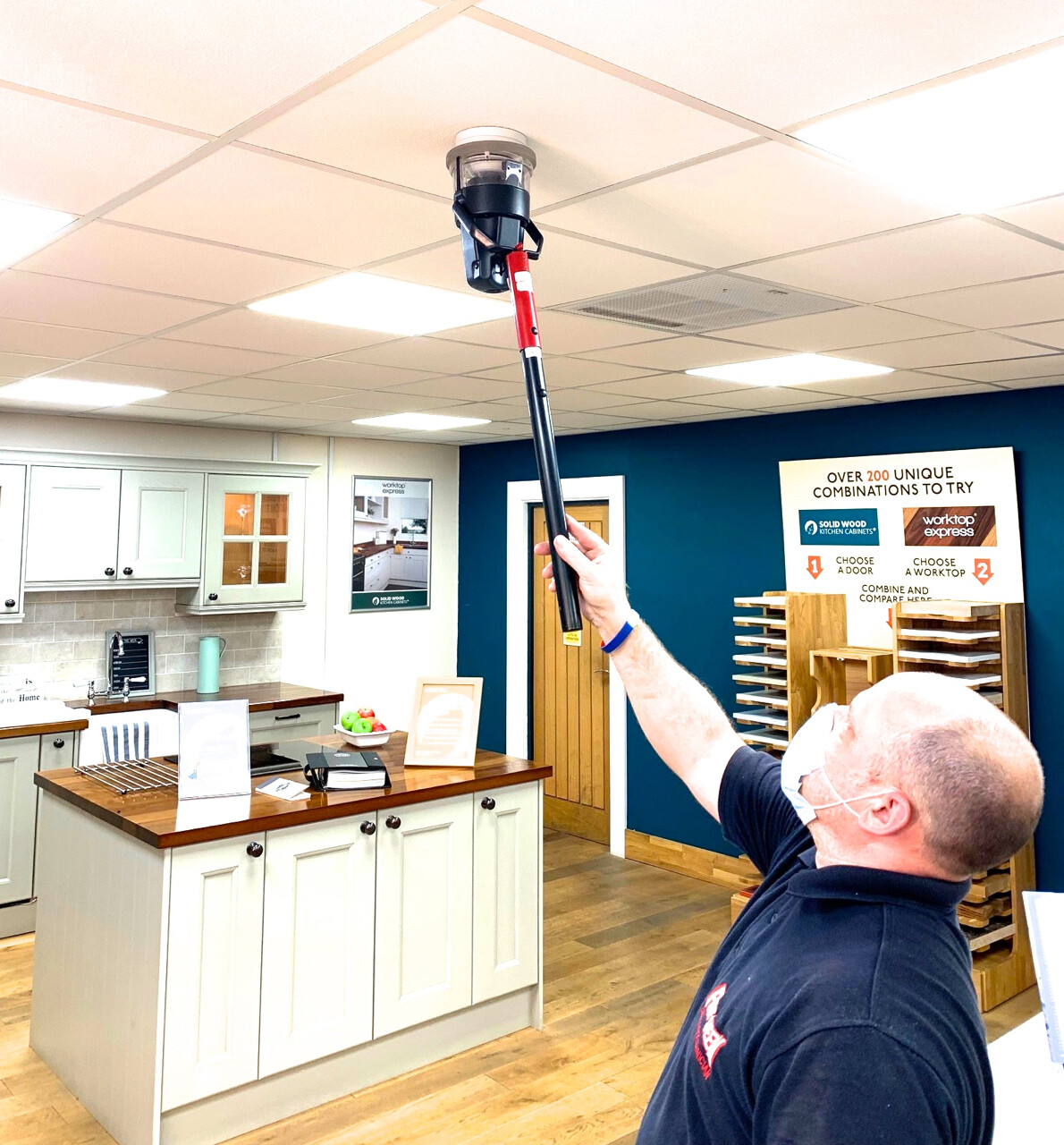 The EMS Smartcell is an innovative and flexible system for small to medium size applications, as our day with Worktop Express proved, this system is quick and easy to install, so ideal for any business who needs a fire system installation completed to a tight deadline and a tight budget.
SmartCell has a wide range of innovative fire devices to meet the demands of any building, all wireless and all easy to install without the need for wires chased into plasterwork, so disruption is kept to a minimum and redecoration not required. The EMS Smartcell wireless system is perfect for heritage and historical buildings or for any small, difficult to reach spaces that still require fire detection.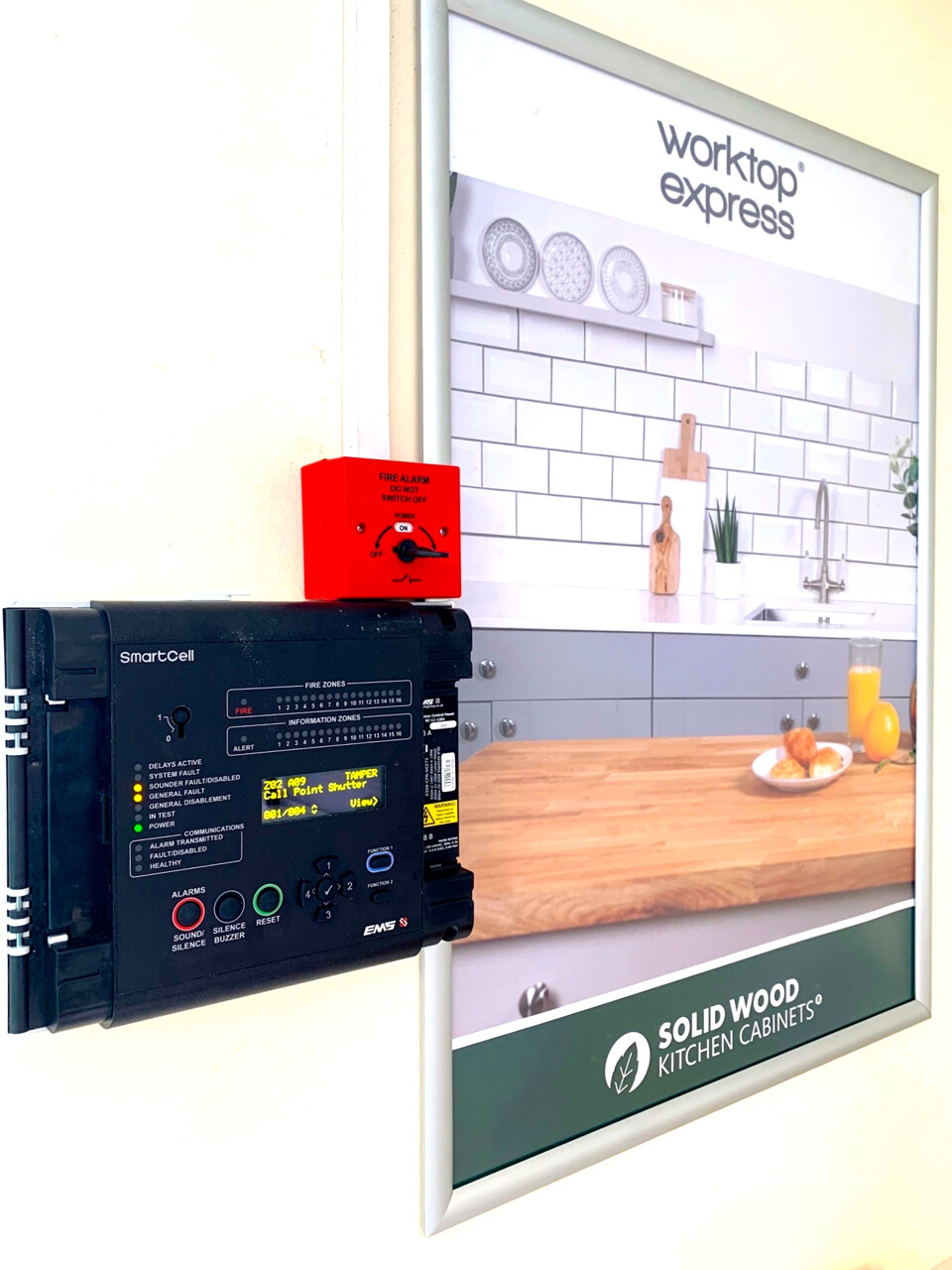 Wireless Fire Alarm Systems are ideal for fire alarm systems for many situations.
Wireless means quick installation
No wires mean minimum disruption
No wires allow installation for areas of structural sensitivity, Heritage Sites, Listed Buildings or where minimum disturbance is required, Care Homes, Clinics, hospitals etc.
Flexibility to extend existing Fire Alarm system – see Case Study
Wireless Fire Systems are ideal for protecting buildings during construction as they can be adapted as the construction develops
Great to use where access is difficult but still need Fire Protection
Wireless Fire system can work without mains power
As efficient and reliable as hard wired Fire alarm systems but can be fitted with minimum disruption
The layout or addition of devices can be updated if the building is extended or the use of rooms and need for fire detection, smoke/ heat changes, so extremely flexible
Contact Firequeen today if you need a Fire System installing in limited time and on a budget.