Updated Guidance From The National Fire Chiefs Council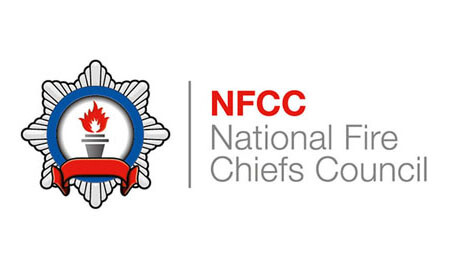 Simultaneous. Evacuation -Updated Guidance from the NFCC
Following extensive consultation, updated guidance from the NFCC led stakeholder group on simultaneous evacuation introduces key changes.
Advises consultation with residents and leaseholders to explore cost/benefit options
Emphasises the need to consider the installation of common fire alarms where measures are now, or are likely to be in place for the longer term.
Provides a clear distinction between waking watch and evacuation management as separate roles.
Emphasises that residents can carry out waking watches and/or evacuation management duties so long as they are appropriately trained
It also provides new definitions:
Short-term: the time required to formulate a longer-term remediation plan, as soon as practically possible and no longer than 12 months; and
Temporary: non-permanent measures implemented to mitigate an unacceptable risk in a building, as an interim measure, adopted for the safety of residents while works to rectify the identified fire safety failings are carried out.
This is the third edition of the technical guidance on arrangements to support a temporary change to the evacuation strategy. Such a change should only be considered when all other interim risk mitigation measures, as set out in the consolidated advice note, have been found to be insufficient in managing the risk.
Following the increasing number of buildings being identified with combustible cladding and without any known guidance on changing from stay put to simultaneous evacuation, in 2017 NFCC and other sector stakeholders produced guidance to avoid people being removed from their homes.
The guidance sets out measures to support the immediate safety of residents, whilst fully accepting that the principle way to reduce risk is to urgently remediate the non-compliant external wall systems.
Edition three of the guide is published in conjunction with ARMA; Fire Protection Association; Fire Industry Association; OPTIVO; and Institute of Fire Engineers
To Read the Full Article please click on the Link Below
https://www.fia.uk.com/news/simultaneous-evacuation-updated-guidance-from-the-nfcc.html
https://www.firequeen.co.uk/wp-content/uploads/2020/10/Evacuation-Updated-Guidance-from-the-NFCC-1.jpg
268
466
FireQueen Fire Extinguisher Servicing, Fire Alarm Servicing
https://www.firequeen.co.uk/wp-content/uploads/2022/09/firequeen-Fire-Extinguisher-Service-and-Maintenance-logo_large.jpg
FireQueen Fire Extinguisher Servicing, Fire Alarm Servicing
2020-10-12 14:53:29
2023-01-31 13:30:46
Updated Guidance From The National Fire Chiefs Council